Wilson in Emergency Surgery Today
I had to dial 911 yesterday,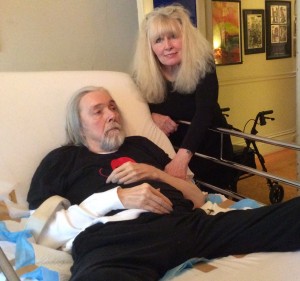 taking Wilson to the ER as guests were arriving for his belated birthday party. He couldn't take a step, nor answer any questions. His blood pressure was ok, but He was running a fever. He has an infection in the brain shunt, and they are performing revision surgery on it this afternoon. I am very worried. I will let you know how he is doing when I know more.
Incidentally, anyone who sent cards to our PO Box might have had it returned. I didn't realize it was time to pay for it again, and hadn't checked it for two weeks! I'm just so crippled lately. It's difficult to go there, and I had let it go too long. Instead of notifying me, they simply returned everything. It is still the same number. It's all functioning again. You can send it back!